Shiatsu for Midwives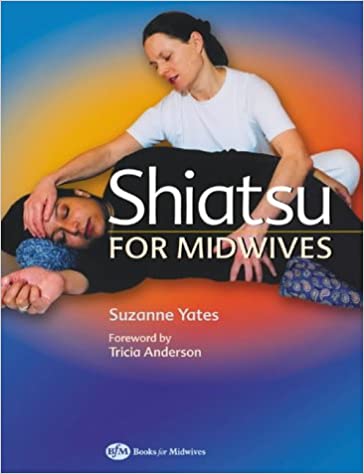 his book provides an in-depth guide to how shiatsu can form part of modern maternity care. Based on traditional Chinese and Japanese approaches to health, shiatsu can be used to alleviate many of the chronic symptoms of pregnancy such as backache, insomnia and morning sickness. It can also help during labour and birth, as well as relieve postnatal problems such as heavy postpartum bleeding or difficulties with lactation. A shiatsu treatment simply encourages the body to balance its own natural energy by gentle stimulation of its energy pathways, the meridians – the same pathways used in acupuncture.
The age-old midwifery skills of touching and stroking are an intrinsic part of nurturing and cherishing – the essence of 'being with woman'. Shiatsu takes this simple healing technique one stage further. You will find tips on how to use core midwifery skills of touch, gentle pressure and massage in a more systematic and focused way. The authors also discuss the actions necessary to establish its use in a maternity unit, including training and professional issues.
Suzanne Yates is the leading shiatsu teacher world-wide to have made maternity work her main focus. She has been working with midwives and pregnant women for the last 13 years and developed a course of applied shiatsu for midwives that fulfils NMC requirements for training. Tricia Anderson, midwife lecturer and supervisor and past editor of Practising Midwife, has collaborated with her to ensure the content is appropriate to midwives' Code of Practice. This is a key text for anyone wishing to explore this new area.
This practical guide offers effective alternatives to orthodox treatment and provides a valuable addition to modern midwifery care
Focuses on a range of shiatsu treatments suitable for maternity care, providing examples of safe and effective work that can be done in a short session
Specific techniques designed to help with many of the common problems of pregnancy, labour and early motherhood
Discusses the research base that underpins shiatsu, providing the most up-to-date information to support evidence-based care
Fascinating case studies provide many anecdotal accounts of effectiveness.
Clear line drawings and photographs accompany the techniques, aiding understanding and successful practice
Relevant shiatsu theory is clearly explained