Shiatsu Secrets for Hairdressers: Secrets of Shiatsu to Transform your Salon Experience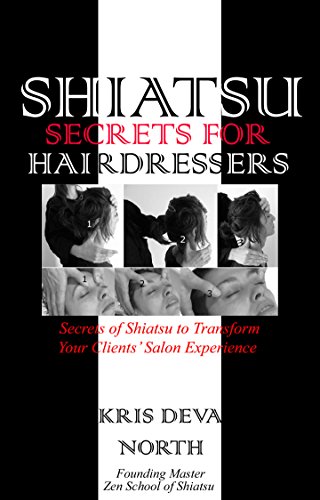 This handy little manual holds the secrets of a unique treatment to transform your hairdressing experience, using special Shiatsu pressure points for relaxation, vitality, and stress relief.
It's easy to give the massage, and the more you know about it the more you will impress the friends and colleagues you will find eagerly volunteering to be your guinea-pigs, as well as Clients looking for that little extra in their personal pampering program.
Learn to find the secret points, called Tsubos in Shiatsu, with special therapeutic qualities: releasing tension – how many people will go for that!
The first secret is: Shiatsu isn't just great for clients – it makes you feel good too! You already know people have different sensitivity levels: some like it hard and fast, some slow and gentle; some like a light touch, others more penetrating. Like so many other pleasurable activities the enjoyment of a Shiatsu massage is unique to each individual.
Your hairdresser will thank you for this book!