Working with Death and Loss in Shiatsu Practice: A Guide to Holistic Bodywork in Palliative Care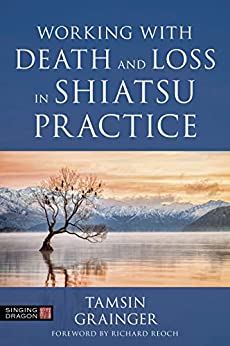 This book considers death and loss within Chinese Medicine and related Taoist models, and offers practical advice and techniques, effective recommendations and appropriate exercises for those working in palliative care, with grieving, frail or dying clients.

Grainger examines the different ways that practitioners might encounter death and loss – including working in end-of-life care, with those facing terminal illness, affected by bereavement, suicide or miscarriage – in the context of different ages, religious and cultural backgrounds, and offers a model for teaching.

Working with Death and Loss in Shiatsu Practice is the go-to text for practitioners wishing to improve their expertise and confidence when working with people at a vulnerable time in a respectful, open-hearted and compassionate manner.