Your Face Never Lies: What Your Face Reveals About You and Your Health, an Introduction to Oriental Diagnosis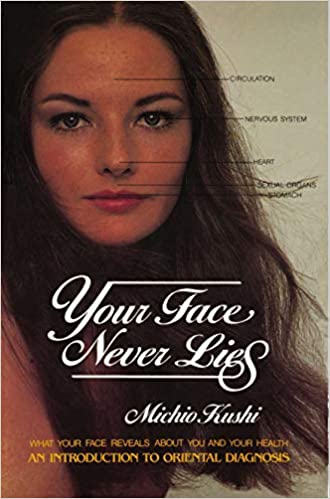 A quick glance in the mirror can tell you much about your health. The shape of your face alone reveals a great deal. Your posture, skin tone, facial structures, and handwriting can tell you even more. They all reflect the vitality of your constitution at birth, the quality of your diet, and the strengths and weaknesses of your internal organs.
 
Your Face Never Lies will lead you beyond the narrow limits of western medicine. Much more than a tool for helping those who are ill, the ancient skill described by macrobiotics expert Michio Kushi, will help you to better understand yourself, your life, and your relationship with nature. And, through the enhancement of your inherent observational abilities, this time-proven technique can begin to benefit you and those around you in only a few days.