The Wonderful Benefits Of Shiatsu Massage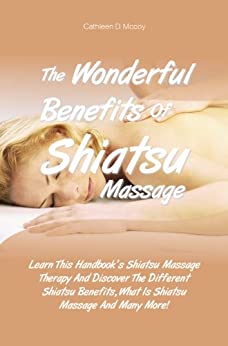 First, we need to know what shiatsu is and what it can do for you. It is a form of oriental medical treatment known to be started by Chinese people thousands of years ago, and became a powerful yet gentle healing art of the Japanese, with shi, meaning finger, and atsu, as pressure. It has the philosophy that the flow of energy must be re-established to benefit overall well being of the person by focusing on the network of meridians found in the human body.
The shiatsu has a literal meaning of "finger-pressure." It uses fingers, palms, thumbs, knees, elbows and even feet to apply the pressure to the body energy points. Through the use of these pressure-applying parts, shiatsu can serve as preventative therapy, addressing the underlying roots as well as the symptoms of various diseases. The meridians, which as shiatsu principle elaborates, are associated to most major body organs, like the lungs, kidneys, liver, heart, and others.
As shiatsu principle teaches the people, it is the sole responsibility of the person to take care of their own well being and health. It is in contrast with the Western medical belief which earlier told us that it is the medical practitioners who are primarily responsible for the health of the people. In the Western awareness, the unique characteristic of tough therapy has been lost that it is believed that only the medical experts can give cure and treatment to people suffering from diseases.