Touch & Stretch: Shiatsu for Everyone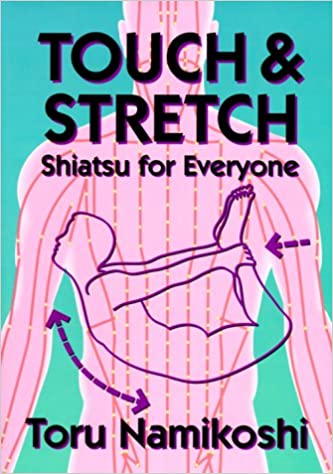 No more bad backs, stiff necks, or sore shoulders! Now a revered shiatsu expert shares his leisurely yet effective technique for alleviating muscular discomfort and other conditions. Combining Japanese digital pressure massage (shiatsu) with gentle stretching exercises, his system extends and limbers muscles simultaneously thus avoiding the usual muscular pains or injuries.
This invaluable book provides easy instruction for warm ups, basics, and optimal manual manipulation. A clear text and profuse diagrams cover multifold health benefits, from inducing calm to improving circulatory and nervous systems, to preventing such ailments as arteriosclerosis, insomnia, ringing in the ears, and headaches. A special section offers tips on adding fun to daily treatments. At last, you can look and feel better with a regimen that requires no special equipment and needs so little space or time it can fit even the busiest schedule.