Tsubo: Vital Points for Oriental Therapy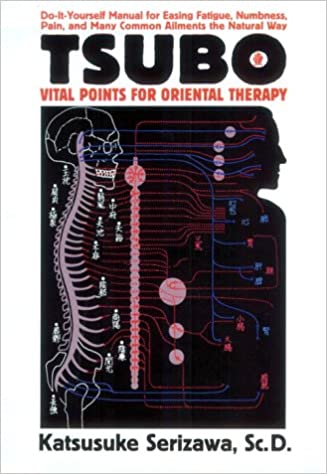 A boon to the health-conscious individual, this practical volume introduces the completely natural Oriental healing system of Tsubo: vital points along the body where the energy flow of the organs tends to stagnate.
With simple text and clear diagrams the author shows how to locate Tsubo, and how to apply acupuncture, massage, shiatsu, and other popular therapies for astonishing relief of such common ailments as fatigue, insomnia, muscular aches, back pain, asthma, nausea, and more… and for skin and beauty
enhancement.
Comprehensive and informative, Tsubo will enable the layman at home as well as the holistic and general practitioner to promote good health and to reap the benefits of this little-known, remarkable self-healing technique.