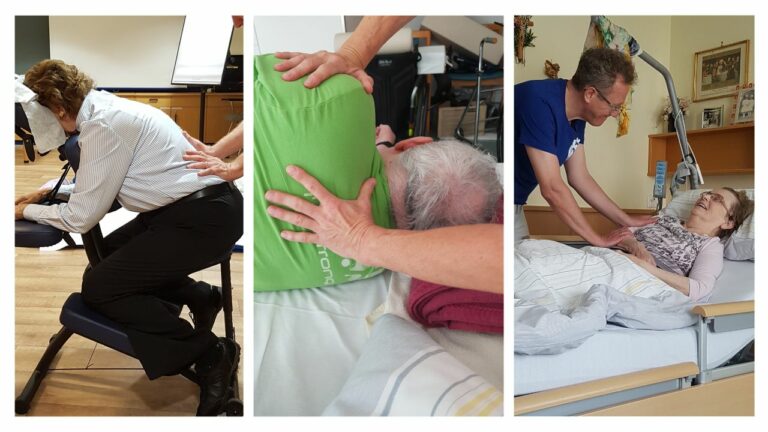 Caritas Socialis (CS) is a private foundation that runs three nursing homes offering long-term care, a hospice and day-center services in Vienna. In 2018, CS, in cooperation with the International Academy for Hara Shiatsu and the Caritas Training Center, initiated a research project to study the effects of Shiatsu treatment on residents suffering from Alzheimer's and other forms of dementia.
As a trainer at the International Academy for Hara Shiatsu, Andrew Couse was responsible for assembling a team of practitioners, for the coordination of treatment strategies and for overall communication between the team and CS nursing staff and management. The team of 3 practitioners, including Manuela Kloibhofer and Philipp Walz, treated 7 residents in various stages of cognitive decline on a weekly basis for a total of 8 Shiatsu treatments per resident.
The challenge of finding a suitable scientific methodology led to a collaboration with Dr. Kristina Pfeifer and the Shiatsu Research Network. Maria Schwaiger was responsible for the overall coordination and scientific management of the research project.
In the Spotlight
---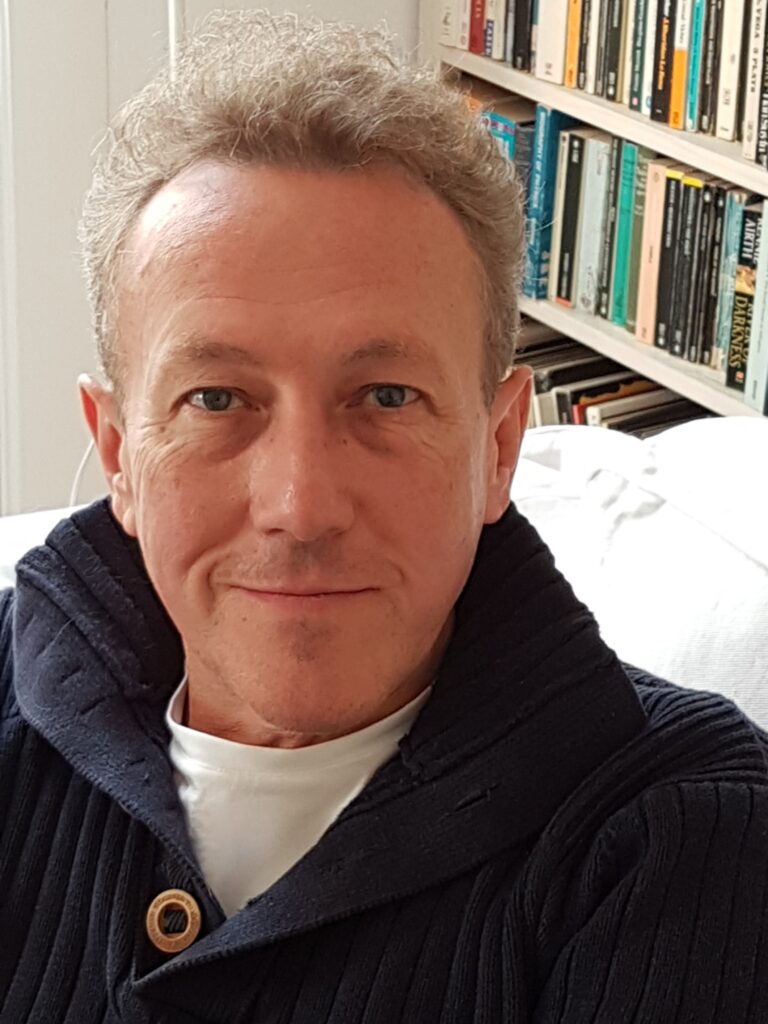 Andrew Couse
andrewcouse.shiatsu@gmail.com

Andrew Couse was born in Ottawa, Canada, and is currently living in Austria. He is a Hara Shiatsu practitioner and trainer at the International Academy for Hara Shiatsu in Vienna. His specialties include dementia, psychosomatic illness in children and adolescents, and work-related illness in musicians. He is also dedicated to the research and dissemination of the lesser-known healing methods of Daoist medicine and has undertaken numerous study tours in China.
Foreword
---
At the end of the eight-treatment series, an evaluation workshop involving shiatsu practitioners, nursing staff, the research team and an external social scientist was organised to analyze the data gathered. Here we were able to discuss experiences and to reach some mutually accepted conclusions as to the positive effects that Shiatsu can have in caring for patients with dementia.
These included:
– pain reduction
– increased physical and emotional well-being
– a heightened sense of physical self-awareness
– increased levels of relaxation, often continuing for several days after treatment. The nursing staff remarked that this also made care-giving easier, especially with bed-ridden residents.
– smoother integration of newer residents into the care home situation – less resistance and speedier acceptance of new living conditions.
– observers often had the impression that Shiatsu treatments opened a channel for communication and interaction on a non-verbal level for subjects who were otherwise socially isolated due to their disabilities.
– improvements in verbal communication, eye-contact and responsiveness were occasionally observed directly after treatments, indicating that Shiatsu may have a positive impact on stemming cognitive decline. Shiatsu sessions resonated in the memories of residents, who were otherwise challenged in that regard. It was suggested that Shiatsu may stimulate a connection with otherwise submerged cognitive resources. More research is required to verify this.
As a result of the universally positive assessment of the research results, Caritas Socialis expressed the desire for Shiatsu treatments to continue after the termination of the research project and to be offered to the broader population of residents, including those without dementia, as well as participants in the Multiple Sclerosis day center program.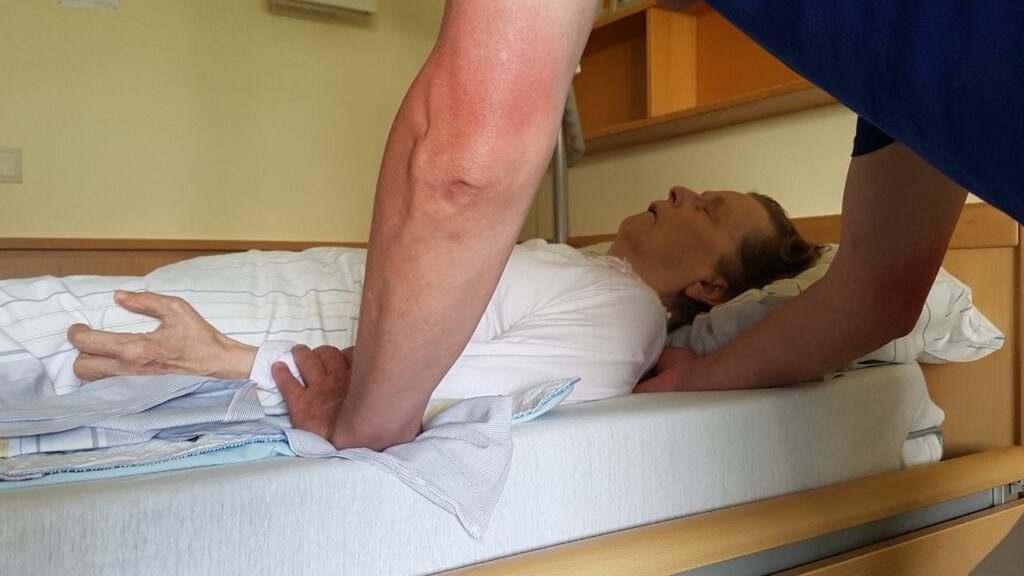 Postface
---
Within just a few months, 20 residents were regularly receiving Shiatsu. This number has since risen to between 30 and 40 residents, with 4 practitioners giving treatments on a weekly basis. An atmosphere of close cooperation has developed between the Shiatsu practitioners and CS management and staff. Group consultations are arranged on a monthly basis, and informal exchanges of feedback concerning individual clients are a central feature of the interaction between Shiatsu practitioners and staff. Often, we are able to offer CS staff insights into difficult cases coming from our own special perspective, or share simple techniques to enhance the effects of the weekly treatments.
Shiatsu has now become a permanent feature of the care offered at Caritas Socialis in their Rennweg location. After the various lock-downs in response to corona over the past year, Shiatsu has consistently been the first external service invited back into this nursing home. The CS management has recently introduced Shiatsu into other locations within their network.
The project was awarded the Hildegard Burjan Prize in 2019. In the same year, Andrew and Maria presented the research and gave a workshop on Shiatsu and Dementia at the Annual Conference of the SPS (Syndicat des Professionnels de Shiatsu) in Paris.