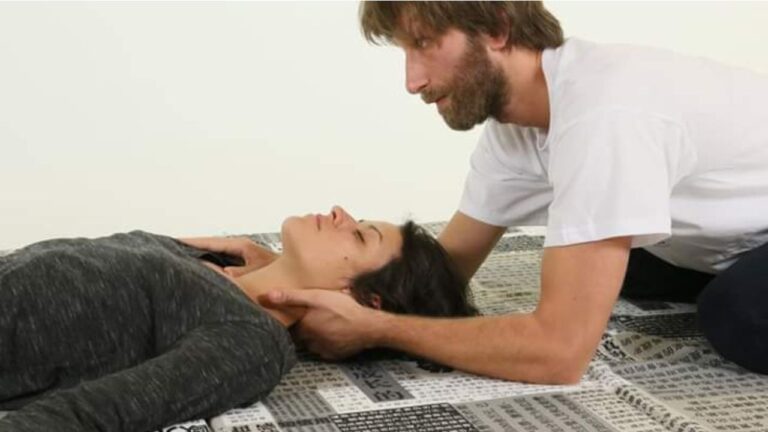 At the time this project began, I had completed basic Shiatsu training but I was not yet practicing professionally, though I did treat friends occasionally. At that time I was working at a theatre, running a company together with my work and life partner. One day my partner suddenly left me. I was shocked. We had a series of performance and workshop commitments for which we were planning to collaborate and practically live together for more than six months. I felt myself gradually slipping into a black hole of depression and despair.

At the end of that period, I decided to take a sabbatical to reset everything and find a new career path. Just then, I received a call from a friend of someone I had treated some time ago. This friend had metastatic cancer and was on an end-of-life path through pain therapy. While I did need the work and this seemed like a great opportunity, I felt neither feel personally nor technically prepared – my psychophysical balance had become a mirage since the breakup. After a long internal process, I finally accepted.

The treatment was very challenging, as the recipient tearfully told me her entire medical history intertwined with painful family events. However, by the end of the treatment, I realized that I felt light; completely emptied and cleansed of thought. I felt almost guilty and wondered whether I had used her, but she reported feeling much better and we made a new appointment. After a few treatments, she told me that her condition was improving: she was no longer using morphine and her doctors had been able to decrease the dosage of her pain medication. She also felt her autonomy increasing and was calmly able to take small walks in the open air.
In the Spotlight
---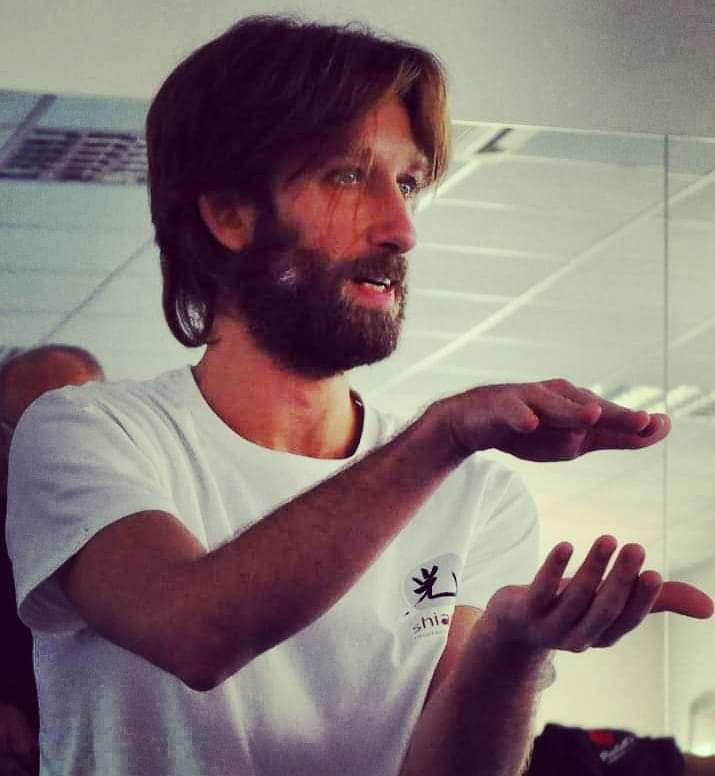 Lorenzo Bonaiuti
I am a professional Shiatsu and cranio-sacral practitioner and a member of COS, Shiatsu practitioner association. I work in Bologna, Italy, in collaboration with medical, physiotherapy and rehabilitation practices.

Respectful of different cultural identities and paths, I am interested in synergy and the integration between East and West. I have delved into aspects related to mental distress and collaborate with psychologists and psychiatrists working with children and adolescents. I collaborate with dental offices to rebalance energy disharmonies related to the masticatory system. I have participated in experimental projects aimed at juvenile Parkinson's patients and their families, integrating Shiatsu and cranio-sacral techniques alongside conventional therapies for improved life quality.

Building on both my theatrical experience and my research in the field of holistic disciplines, I conduct workshops on movement and breath awareness, meetings on relationship dynamics, collaborating with different cultural realities. I also run specialization and in-depth seminars for Shiatsu practitioners. These activities have led me to value emptiness as a necessary condition for the emergence of perception, open presence and authentic action.
Foreword
---
Without consulting me, the patient described above gave my contact details to other pain therapy patients and before long I found myself treating 7 of them. After a while, the doctor in charge of their treatment plan contacted me. I was worried and wondered what he could possibly want. Well, he told me that in the periodic evaluations he had conducted with his team, my name had come up several times from patients and their families. They had confirmed that in many cases, their situation was now stable and that especially the psychological aspects of pain management had improved.

The doctor proposed that I participate in a trial including Shiatsu. I was incredulous. Professionally, this was very significant for me since I would participate in team meetings and coordinate with an endocrinologist, a physiotherapist, a psychologist and an oncologist and need to develop a language suitable for interaction with other professionals. All of this caused me to develop culturally and as a practitioner, and helped me understand the true value of synergy.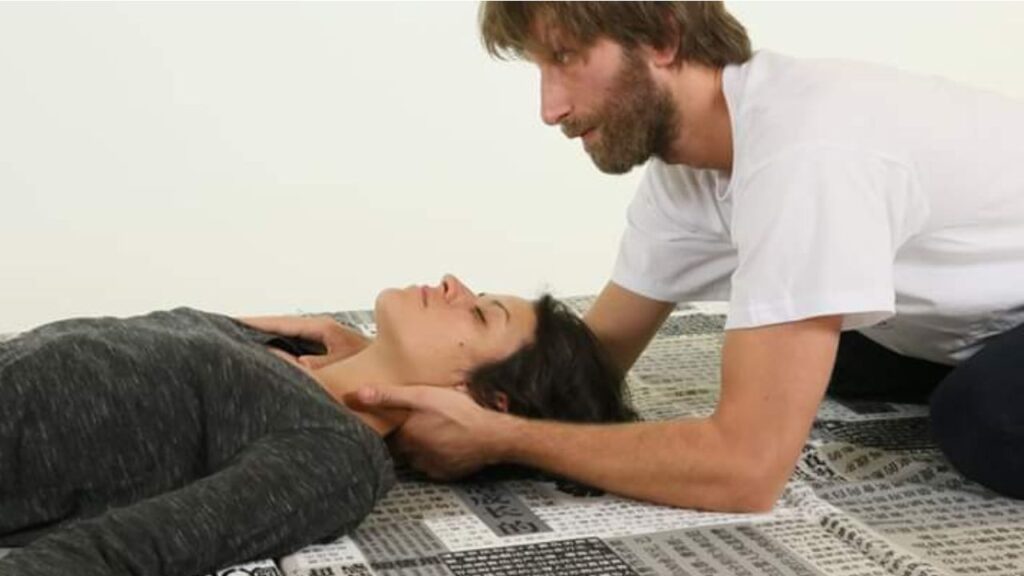 Project Details
---
It was a very interesting journey in which numerous patients were involved, some for the entire duration of the project, others for shorter periods. At the pain therapy department, treatments lasted approximately 40 minutes, whereas those I treated at home received longer treatments.
The project started out with ten patients but numbers increased as I gradually started treating whoever the department assigned to me: pain therapy is not only for end-of-life patients, but also for people with pain due to degenerative disease, medical intervention or other complex illnesses.
There was abundant, positive feedback regarding improvement in the quality of life and decreasing pain levels. Lower pain levels gradually resulted in decreased medication levels.
However, for privacy reasons, patient data is not available. Moreover, it is not possible to attach any other informative material, since online dissemination of projects such as these was rare at that time.