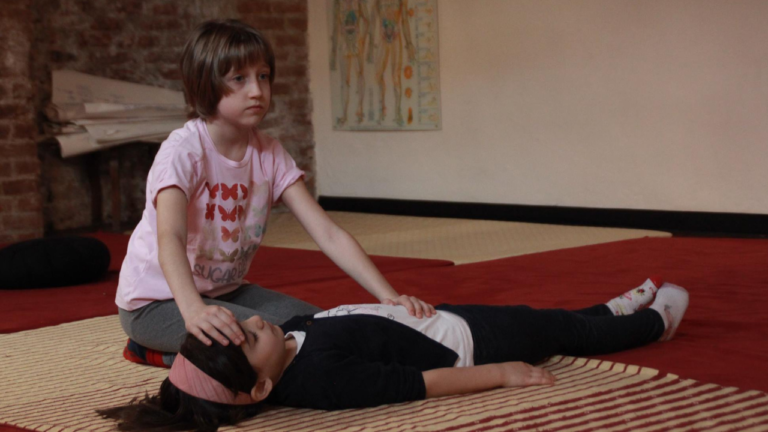 The 'Shiatsu Giovani' project, the brainchild of Simonetta Tommasi was initiated more than 15 years ago and involves young people from 4 to 17 years old. Giving Shiatsu to children is already well known, but at the heart of this project is bringing children into the Shiatsu World by teaching them the power of touch.
Group meetings with the children take place once a month from morning to evening (8 hours). This phase lasts for about 6 months. As we progress and confidence grows, we move on to weekends, again once a month, for a total of 24 hours. Every summer, we do a residential from 3 to 7 days (longer when the group includes older members, e.g. 12 – 17 years old).
The meetings involve not only Shiatsu, but also play, discovery, meditations and listening spaces. The objectives are multiple, just as Shiatsu has multiple values. We consider our art from a wider perspective, as an educational tool for life. When we talk about rebalancing Qi/Ki, what is this if not supporting all aspects of life? Growth requires energy, strength and self-recognition. We believe that education using Shiatsu is a tool that could be useful for many children.
In the spotlight
---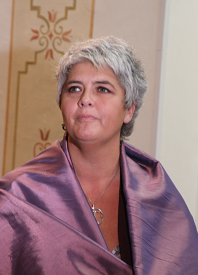 Simonetta Tommasi
info@henryushiatsu.it
www.henryushiatsu.it
Simonetta graduated from the European Shiatsu Institute (ESI), has trained with internationally renowned teachers and eventually became a teacher there. She is currently regional manager for the Piedmont and Valle d'Aosta region of the COS Shiatsu Federation (an ESF member). Since 2005, she has been developing an experimental Shiatsu training course for children, which is now known as the Hen Ryu Shiatsu pilot project. She has brought Shiatsu to the disabled, supported Shiatsu with and for the Elderly, collaborated in a 'social inclusion' project and provided support to athletes. She is the author of several articles on Shiatsu.
Foreword
---
The main objectives of the Shiatsu Youth Project are to:
• rediscover the innate capacity of tactile sense through Shiatsu
• enhance self-expression through the use of creative Shiatsu techniques
• stimulate confidence and an appreciation of one's own potential through Shiatsu
• train self-knowledge through the use of the body and motor skills using Shiatsu postures
The children, who are now adults, have all successfully attended secondary school. Eighty per cent are now studying at university, while the other 20 per cent have found their true profession and have reached a high level in their chosen career. Above all, they are happy Human Beings, with firm values that they use as guidelines in life. They are, even today as adults, the same Superheroes they discovered they were as children. They nurture high quality human relationships, they use Shiatsu not only as a physical healing tool, but they are the Shiatsu they learnt and will never forget. This is the difference I would like to see applied in the explanation of the verb: educate. Adult students and Shiatsu graduates frequently participated in these meetings, but the Children were the experts and not vice versa. It is a path that I recommend to adults for rediscovering skills that we often forget growing up, skills such as:
▪ Joy
▪ Trust
▪ Magic
▪ Intuition
▪ Curiosity
▪ Creativity
▪ Humanity
▪ Spontaneity
▪ Polite social relations
▪ Belief that our hands can listen
▪ Confirmation of ancient knowledge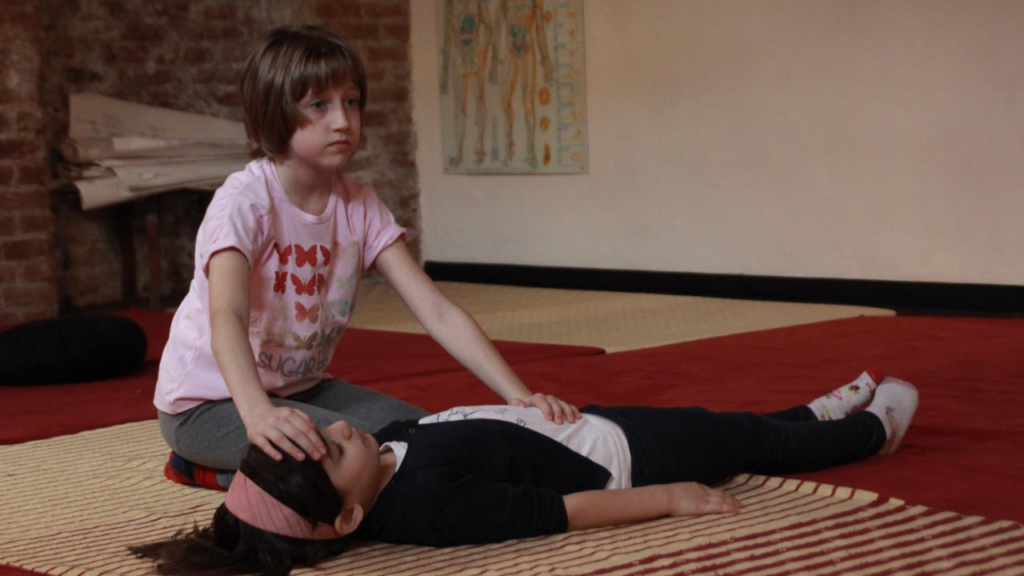 Postface
---
The treatment cycle begins with a conversation – we wish to find out which preferences the children have. At the same time, we help the children understand that they have free choice at all times and don't have to be here, that they can tell us if something makes them feel uncomfortable. Sometimes, a child does not respond to any of the questions or expresses a wish to leave right away. In this case, it has proven effective to encourage them to simply watch while the others are being treated. This gives them a sense of security and next time they often get involved. After a few sessions, many don't want to leave the Shiatsu room – we treated one child for three hours because she liked it so much…